On April 2-4, 2020 Prof. Ernesto Spinelli (UK) and Prof. Dan Zahavi (Denmark) should have been holding a seminar I AND THE OTHER: THE CHALLENGE OF RELATIONS IN THERAPY AND THE WORLD in Birštonas (Lithuania). The seminar has been cancelled. Please find Rimas Kočiūnas, Head of the Institute of Humanistic and Existential Psychology letter below:
Dear colleagues,
We have some sad news about the seminar by Ernesto Spinelli and Dan Zahavi – it has been cancelled due to the ever more complicated situation of the spreading coronavirus. In Lithuania at the moment there is a ban on all public events, more and more barriers are raised against persons travelling from various countries along with an ever increasing number of cancelled flights.
We intend to arrange with our presenters for an alternate date of the seminar at the end of this year or the start of the next. All of us, both presenters and organisers, have put a lot of effort into this event that is so important for our community, however, the circumstances have turned against it in the worst possible manner.
We are ready to refund your registration fee, in case you would express such a wish. Also, there is an option to use this fee for this same seminar in near future. In any case, please let us know about your intentions.
Wishing everybody much hope and strength.
Rimas Kočiūnas
---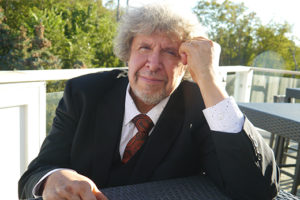 Prof. Ernesto Spinelli is one of the leaders of modern existential therapy, whose teaching seminars enjoy popularity in Europe and Americas, in Asia and Australia. He is the most prominent representative of the phenomenological 'wing' and has authored the books "De-mystifying Therapy", "The Interpreted World: An Introduction to Phenomenological Psychology", "Practising Existential Therapy", which allow a completely new perspective on the very foundations of modern existential therapy. Ernesto Spinelli is the Honorary Member of the East European Association for Existential Therapy.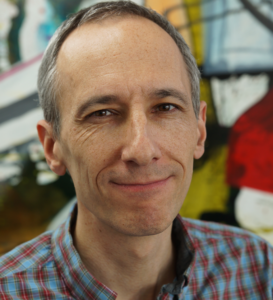 Prof. Dan Zahavi is one of the most distinguished modern phenomenologists, Professor of Philosophy at the Oxford and Copenhagen Universities, director of the Centre for Subjectivity Research in Copenhagen, co-editor of the journal "Phenomenology and Cognitive Science". He has published many books, among them "Huserl's Phenomenology", "Subjectivity and Selfhood", "The Phenomenological Mind", "Self and Other". Much of his work reach out to connections between phenomenology and psychology.
The language of the seminar will be English along with translation to Russian.
Applications (only together with the appropriate participation fee) should be sent to: birutej@gmail.com or rimask@hepi.lt.
Participation fee (Association members/non-members):
• Before the seminar – 250 Eur / 300 Eur
The fee can be paid by wire transfer to the account of the Association No. LT177044060001530840 at the SEB bank or in cash to the members of the Board of the Association.
Refund is possible at max 70% with a notice not later than April 1 2020, no refund after that date.