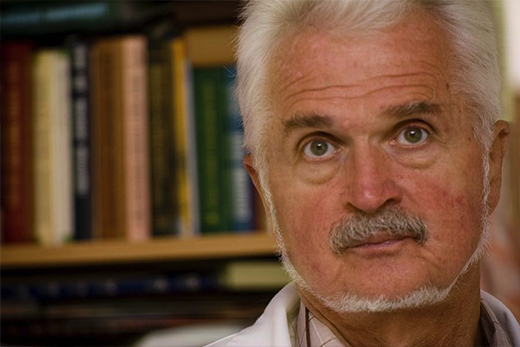 Aleksandr Alekseichik (1940) is psychotherapist at the Vilnius Mental Health Centre. He is known to say – it is better to be not the best, but the first. And this aphorism suits himself as well. In psychotherapy, Alekseichik quite often happened to be the first, suggesting lots of new ideas and new activities. He started therapeutic practice in 1962 and became the first 'official' Lithuanian psychotherapist in 1967. In 1977, Alekseichik initiated a seminar on psychotherapy in Vilnius which immediately proved so popular that it became an annual event and is still hosted up to now for the last 40 years. Because of this seminar, Vilnius used to be called a psychotherapeutic capital of the then-vast Soviet realm. Later these seminars were organized solely by Alekseichik and were called the April seminars. In 1989, he became the head of the newly opened psychotherapeutic department of the Vilnius Mental Health Hospital. The work in this department was based on the principles of the therapeutic community, a great novelty in those times. Aleksandr Alekseichik teaches at the Institute of Humanistic and Existential Psychology since the very start of its courses in 1995, and he was the first to be awarded the Honorary Membership of our Association. Intensive Therapeutic Life – the psychotherapeutic approach to existential therapy developed by Alekseichik – made an immense impact on spreading ideas of existential therapy in Lithuania. Aleksandr Alekseichik has authored and co-authored 5 books on psychotherapy.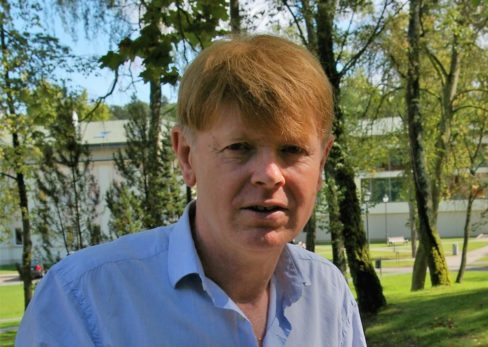 Professor Simon du Plock is Head of the Faculty of Post-Qualification and Professional Doctorates at the Metanoia Institute, London, UK. He is responsible for a number of research degree programmes, including a PhD in Psychotherapy, a DPsych in Psychotherapy by Professional Studies, a DPsych in Psychotherapy by Public Works, and a DCPsych in Counselling Psychology. Overall, the Faculty hosts approximately 260 research candidates and as many alumni, making it one of the largest concentrations of psychotherapy scholarship in the UK. He is a Chartered Counselling Psychologist, an Associate Fellow of the BPS, and a Founding Member of the BPS Register of Psychologists Specialising in Psychotherapy. He is also a Fellow of the Royal Society for Medicine and a UKCP Registered Psychotherapist. He lectures internationally on aspects of existential therapy, and has authored over 80 books, book chapters, and papers in peer-reviewed academic journals. Currently, he is editing a new book, Case Studies in Existential Therapy:Translating theory into practice, which will be published in London by PCCS Books in September 2018. This is a considerably expanded and updated version of a much earlier text with the same title, first published by Sage in 1997. He is also Section Editor of 'Newly evolving forms of Existential Therapy around the world' and has contributed a chapter, 'Overview of geographic development', for The Wiley World Handbook of Existential Therapy , due to be published by Wiley Autumn 2018). He has edited Existential Analysis, the Journal of the British Society for Existential Analysis continuously since 1993. In 2006 he became the first Western therapist to be made an Honorary Member of the East European Association for Existential Therapy, in recognition of his contribution to the development of collaboration between East and West European existential psychotherapy. In 2017 he was delighted to be invited to join the Editorial Board of Psichologija, a learned journal published by Vilnius University. As an invited speaker at the IX International Congress, held in Birstonas in 2016, he shared some of his recent thinking about what he has come to term 'Everyday Existential Therapy'. In the process, he has begun to move away from the medical/scientific approaches which have historically informed psychological health care, and has sought to return to the holistic tradition which, in particular, inspires the profession of counselling psychology and makes it distinctive. He attempted, in his talk, to illustrate how this enables us to attain a philosophical overview which draws its vitality from a wide range of disciplines which seek to address what it means to be human.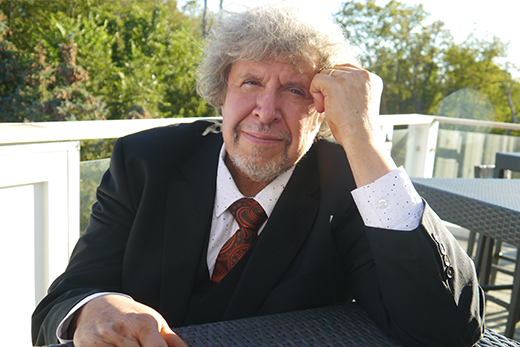 Professor Ernesto Spinelli has gained an international reputation as one of the leading contemporary trainers and theorists of existential therapy and, more recently, the related arenas of coaching and conflict mediation. He is a Fellow of the British Psychological Society, (BPS), a UKCP registered existential psychotherapist and an APECS accredited executive coach and coaching supervisor. In 1999, Ernesto was awarded a Personal Chair as Professor of Psychotherapy, Counselling and Counselling Psychology and in 2000 he was awarded the BPS Division of Counselling Psychology Award for Outstanding Contributions to the Advancement of the Profession. Ernesto is currently Director of ES Associates, an organisation dedicated to the advancement of psychotherapy, coaching, and supervision through specialist seminars and training programmes. His most recent book, Practising Existential Psychotherapy: The Relational World 2nd ed (Sage, 2015) has been widely praised as a major contribution to the advancement of existential theory and practice. His previous books include: The Interpreted World: an introduction to phenomenological psychology, 2nd ed (Sage, 2005); Demystifying Therapy (PCCS, 2006); Tales of Un-knowing (PCCS, 2006); and The Mirror and The Hammer: challenging therapeutic orthodoxies (Sage, 2001).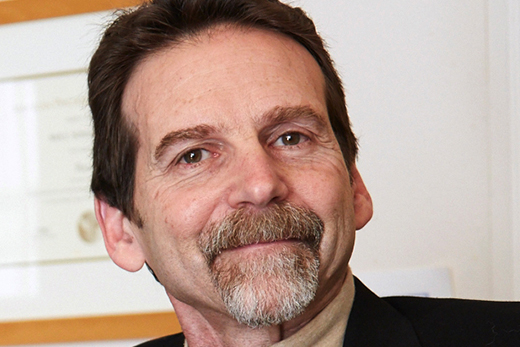 Kirk Schneider, Ph.D., is a licensed psychologist and leading spokesperson for contemporary existential-humanistic psychology. Dr.Schneider is past president (2015-2016) of the Society for Humanistic Psychology of the American Psychological Association, recent past editor of the Journal of Humanistic Psychology (2005-2012), president of the Existential-Humanistic Institute (EHI), and adjunct faculty at Saybrook University and Teachers College, Columbia University. Dr. Schneider is also on the Global Advisory Board of The Organization for Human Dignity and Humiliation Studies. A Fellow of the American Psychological Association (APA), Dr. Schneider has published over 100 articles and chapters and has authored or edited 12 books (several of which have been translated into Chinese, German, Greek, Russian, Turkish, and Portuguese). These books include "The Paradoxical Self", "Horror And The Holy", "The Psychology Of Existence" (with Rollo May), "The Handbook Of Humanistic Psychology" (2nd ed.) (with Fraser Pierson and James Bugental), "Rediscovery Of Awe", "Existential-Integrative Psychotherapy", "Existential- Humanistic Therapy" (with Orah Krug, accompanying APA video also available), "Humanity's Dark Side: Evil, Destructive Experience, And Psychotherapy" (with Art Bohart, Barbara Held, and Ed Mendelowitz), "Awakening To Awe", "The Polarized Mind", "The Essentials Of Existential- Humanistic Therapy Supervision" (with Orah Krug), and "The Spirituality Of Awe: Challenges To The Robotic Revolution". A forthcoming book, The Wiley World Handbook Of Existential Therapy (with Emmy Van Deurzen et al.) is in preparation. Dr. Schneider is the recipient of the Rollo May Award from Division 32 of the APA for "Outstanding and independent pursuit of new frontiers in humanistic psychology," the "Cultural Innovator" award from the Living Institute, Toronto, Canada, a psychotherapy training center which bases its diploma on Dr. Schneider's Existential- Integrative model of therapy, and an Honorary diploma/membership from the Society for Existential Analysis of the U.K. and the East European Association of Existential Therapy. Dr. Schneider is also a founding member of the Existential-Humanistic Institute in San Francisco, which in August, 2012 launched one of the first certificate programs in Existential-Humanistic practice to be offered in the U.S.A. In April, 2010, Dr. Schneider delivered the opening keynote address at the First International (East-West) Existential Psychology Conference in Nanjing, China, and delivered a keynote address at the First World Congress of Existential Psychotherapy in London in May, 2015. For more information on Dr. Schneider's work visit www.http://kirkjschneider.com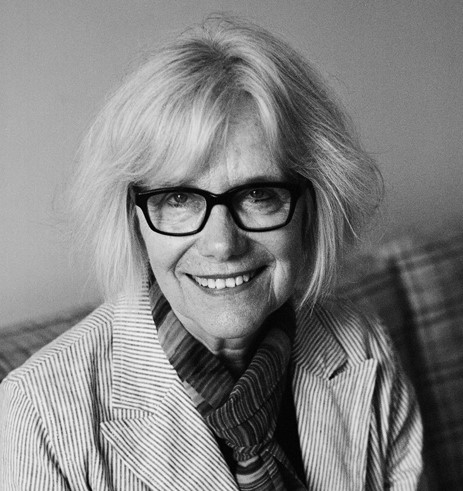 Alice Holzhey-Kunz, Ph.D.
actual members
Julija Abakumova – Kočiūnienė (Lietuva); akjulia3@hepi.lt   
Aiga Abožina (Latvija); aiga.abozina@gmail.com 
Vija Aleidzane (Latvija); alvija@inbox.lv – Member of the Board
Aleksandras Alekseičikas (Lietuva) – Honorary Member
Raminta Aleliūnaitė-Kliokmanė (Lietuva); raminta.aleliunaite@gmail.com 
Snežana Aleškevič (Latvija); snezana31@yandex.ru  
Vladislav Andriušin (Rusija); and-vlad@yandex.ru – Member of the Board 
Sergej Babin (Rusija); sergbabin@inbox.ru – Member of the Board
Daiva Balčiūnienė (Lietuva); daiva.balciuniene@gmail.com 
Gražina Banienė (Lietuva); ringaile@roventa.lt 
Iveta Baškevica (Latvija); iveta.baskevica@inbox.lv
Ivars Bauls (Latvija); ivars.bauls@gmail.com
Ieva Bite (Latvija); ieva.bite@lu.lv  
Jekaterina Bystrova (Latvija); yekaterina.bystrova@gmail.com 
Žana Blaževičienė (Lietuva); sniezanna@mail.ru
Kristine Bondere (Latvija); kristine_bondere@inbox.lv 
Roland Bortaščenok (Latvija); rolands.bortascenoks@visaverte.lv – Member of the Board  
Natalja Borzenko Rusija); intaff@mail.ru 
Natalja Breitberga (Latvija); natalija.b@inbox.lv 
Rimvydas Budrys (Lietuva); rimasbudrys@gmail.com 
Diana Būtienė (Lietuva); diana.butiene@gmail.com – Member of the Board
Jelena Chabrenkova (Estija); habrenkova@mail.ru 
Jelena Chižniak (Rusija); elvik_kh@rambler.ru 
Rolanda Černauskienė (Lietuva); rolanda.cern@inbox.lt 
Anita Čodere (Latvija); anitacodere@gmail.com 
Marija Čulkova (Rusija); logosxxi@mail.ru 
Daiga Daize (Latvija); daize.d@inbox.lv  
Inga Dovidaitienė (Lietuva); vikingas@mail.ru 
Nikol Dzina (Latvija); nikoladzina@gmail.com 
Alicija Eiliakas (Lietuva); alicija@menasbuti.lt 
Anatolij Finskij (Baltarusija); fanfin@yandex.ru 
Jelena Gavris (Estija); jelena74@hot.ee  
Rinalda Germanienė (Lietuva); rinalda.german@gmail.com  
Ona Gylytė (Lietuva); onute.gylyte@gmail.com 
Irina Gluchova (Baltarusija); igloukhova@gmail.com – Member of the Board
Svetlana Gorbašova (Rusija); svet2102@rambler.ru 
Tatjana Griškina (Latvija); tatjana.gri@gmail.com 
Asta Groblytė (Lietuva); astalaime@gmail.com 
Loreta Gudienė (Lietuva); gudiene.loreta@gmail.com 
Alice Holzhey (Šveicarija); alice.holzhey@bluewin.ch – Honorary Member
Natalija Ivanova (Latvija); nataliaivanov@gmail.com  
Tatjana Ivanova (Rusija); baino@rambler.ru  
Valerij Jadrinkin (Rusija); jadr@rambler.ru 
Gulchan Jakipova (Kazachstanas); gulhanoo@mail.ru    
Birutė Jakubkaitė (Lietuva); birutej@gmail.com – Member of the Board 
Daiva Jasiulaitienė (Lietuva); daiva.jasiulaitiene@gmail.com 
Jelena Jedomskich (Estija); jelenajedomskihh@gmail.com   
Semionas Jeselsonas (Rusija); esb48@mail.ru 
Jekaterina Jesemčik (Latvija); jekaterinajes@inbox.lv 
Jelena Jesipovič (Estija); jlen@list.ru 
Leonas Judelevičius (Lietuva); hepi@tdd.lt  – Chief Financial Officer
Agnė Jurgaitytė-Avižinienė (Lietuva); agne@pkc.lt 
Remigijus Juškėnas (Lietuva); juskenas@mail.com 
Viktor Kagan (Vokietija); viktor.kagan@gmail.com – Honorary Member 
Elena Karpenko (Lietuva); psichologe.elena@gmail.com
Raimonda Kasperavičienė (Lietuva); raimonda.kasperavic@gmail.com 
Lina Kazlauskienė (Lietuva); rasykpsichologui@gmail.com 
Snieguolė Kirijanovienė (Lietuva); snieguole@kirijanoviene.lt 
Jolanta Kobilinskienė (Lietuva); jolanta.kobilinskiene@gmail.com  
Rimantas Kočiūnas (Lietuva); rimask@hepi.lt  – Secretary General
Larisa Kolesnikova (Latvija); larisa.kolesnikova@inbox.lv 
Liudmila Kozlova (Rusija); olmanis@yandex.ru
Elita Kreislere (Latvija); ekreislere@gmail.com – Member of the Board
Irina Kruglova (Latvija); kio@apollo.lv
Aleksandras Kučinskas (Lietuva); aleksandras.kucinskas@gmail.com
Janina Kukauskiene (Lietuva); janina.kukauskiene@gmail.com 
Aelita Kukulskienė (Lietuva); aelitaku@yahoo.com 
Denis Kultyšev (Rusija); kultyshev-denis@yandex.ru 
Serafima Kuznecova (Estija); kreas@mail.ru   
Jurga Lago (Lietuva); jurgalago@gmail.com 
Asta Laurinavičienė (Lietuva); astai.lau@gmail.com
Vitalija Lepeškienė (Lietuva); v.lepeskiene@gmail.com  
Natalja Liaščenko (Rusija); shanti@serviceline.ru 
Dmitrij Licov (Latvija); spigel@inbox.lv 
Olegas Lukjanovas (Rusija); lukyanov7@gmail.com  
Jurgita Maceikienė (Lietuva); jurgita.virbickaite@yahoo.com 
Valentinas Maistrenko (Rusija); mvi2767@mail.ru  
Ana Makarenkova (Estija); anna.makarenkova@gmail.com 
Tatjana Makejeva (Rusija); tanialisa@bk.ru
Laima Matutienė (Lietuva); pastaslaimai@gmail.com 
Ramunė Meižienė (Lietuva); meiziene.ramune3@gmail.com 
Giedrius Markevičius (Lietuva); markeviciusg@yahoo.com 
Renata Matvejenko (Latvija); renatamatvejenko@gmail.com  
Margarita Moskaliova (Rusija); ritmosk@mail.ru 
Renata Neliubšienė (Lietuva); renata@psichologokonsultacijos.lt
Gleb Niuchalov (Rusija); nyukhaloff@yandex.ru
Oksana Pariugina (Rusija); lola1967@mail.ru
Oksana Peetsalu (Estija); oksanapeetsalu@gmail.com – Member of the Board
Timas Petraitis (Lietuva); timas.petraitis@gmail.com 
Genovaitė Petronienė (Lietuva); genute.petroniene@gmail.com 
Robertas Petronis (Lietuva); robertas.petronis@gmail.com – Member of the Board
Galina Piliagina (Ukraina); gpil.doctor@gmail.com
Odeta Pilvelienė (Lietuva); odeta.pilveliene@gmail.com 
Ina Pyšinska (Latvija); inna.fivi@gmail.com  
Simon du Plock (Didžioji Britanija); simon.crussol@btinternet.com – Honorary Member 
Irina Pogorelova (Estija); iripog@yandex.ru 
Salli Poldvere (Estija); salli.poldvere@ut.ee 
Oleg Poliakov (Prancūzija); opolkow@gmail.com  
Kristina Ona Polukordienė (Lietuva); kristina.ona@polukordiene.lt  
Dalia Puidokienė (Lietuva); dalia.puidokiene@gmail.com 
Aušra Pundzevičienė (Lietuva); apundzeviciene@gmail.com   
Dace Purena (Latvija); dacepurena@tvnet.lv  
Baiba Purvlice (Latvija); baiba.purvlice@gmail.com 
Irina Rabša (Latvija); rabsa@dautkom.lv 
Ala Radčenko (Rusija); allaradchenko@list.ru 
Ginta Ratniece (Latvija); ginta.ratniece@apollo.lv  
Lilija Reinholde (Latvija); l.reinholde@inbox.lv
Andžela Rybakovienė (Lietuva); andzela.rybakoviene@gmail.com  
Evija Rozenlauka (Latvija); evijarozenlauka@inbox.lv 
Ineta Rubule (Latvija); ineta.rubule@gmail.com 
Tatjana Rudenko (Lietuva); tatjanarud@gmail.com
Viesturs Rudzitis (Latvija); viestursrudz@gmail.com
Inna Savon (Latvija); innasavon@mail.ru 
Irina Serdečnaja (Rusija); m-sezon@mail.ru
Gražina Sidorovienė (Lietuva); grazina.kacergyte@gmail.com 
Tamara Sikorskaja (Rusija); sikorska08@mail.ru  – President
Marina Silina (Rusija); silinamarina@yandex.ru 
Julija Silova (Latvija); jsilova@inbox.lv
Marina Sivil (Rusija); shadova_marina@mail.ru
Antra Sloka (Latvija); a.sloka@inbox.lv
Markas Snežko (Lietuva); marksnezko@hotmail.com
Ernesto Spinelli (Didžioji Britanija); esa@plexworld.com – Honorary Member
Ivona Staškevičienė (Lietuva); ivona@pkc.lt 
Vladimir Strelcov (Rusija); strel-vf@yandex.ru
Vadim Šarapov (Rusija); vadim.i.sharapov@ya.ru
Nadežda Šašilkina (Lietuva); ananadiezda@gmail.com
Polina Šedienė (Lietuva); psediene@gmail.com   
Irina Škiupele (Latvija); skupele@inbox.lv 
Kirk Šnaider (JAV); kschneider5@gmail.com – Honorary Member  
Raimonda Tomkevičienė (Lietuva); vbusg@yahoo.com
Tatjana Triachalova (Rusija); ttutgv.65@mail.ru 
Diana Trinkūnienė (Lietuva); trinkuniene@icloud.com 
Ksenija Truchan (Latvija); kseniatr@gmail.com 
Irina Tuchkru (Estija); irina.tuhkru@mail.ee 
Vita Vaitkienė (Lietuva); posvita@gmail.com
Inga Vainilaitienė (Lietuva); inga.vainilaitiene@gmail.com 
Vladislava Vasičkina (Estija); vladislavaw@gmail.com
 Aleksandra Vasilenko (Rusija); waschberpelz@mail.ru
Olga Vasiljeva (Estija); olga.vassiljeva@gmail.com – Member of the Board
Marija Vaštakė (Lietuva); marija.vastake@gmail.com 
Lina Vėželienė (Lietuva); lina.vezeliene@gmail.com 
Alina Viese (Norvegija); alina.pcelina@mail.ru  
Ona Vinklerienė (Lietuva); ona.vinkleriene@gmail.com 
Anna Vinkovskienė (Lietuva); vinkovskiene@gmail.com 
Tatjana Votiakova (Rusija); votiaky@mail.ru 
Julija Zaremskaja (Rusija); zaremskaya.julia@gmail.com 
Vera Zelejeva (Rusija); zeleewy@yandex.ru

Olesja Zinenko (Estija); olesja.elukunst@gmail.com   

Juris Zuitinš (Latvija); juris@zuitins.lv 
Tatjana Zvončuk (Rusija); ulasa@yandex.r
associated members
Inga Abramavičienė (Lietuva); ingaabr@yahoo.com 
Jekaterina Abrosimova (Rusija); ek_abrosimova@mail.ru 
Dmitrij Arzamascev (Rusija); arzamastsev.psy@gmail.com 
Aleksej Averjanov (Rusija); zart_a@mail.ru 
Marija Bagdonienė (Lietuva); marija.bagdoniene@gmail.com 
Larisa Bajeva (Rusija); larisa.baeva@gmail.com 
Rūta Barkauskaitė (Lietuva); ruta.barkauskaite1@gmail.com 
Marina Bautrėnienė (Lietuva); mbautreniene@yahoo.com
Agnė Benikė (Lietuva); agne.masiukieme@gmail.com
Junona Berznitski (Lietuva); junonab@yahoo.com
Žanat Biržanova (Kazachstanas); zhanat.biržanova@gmail.com
Maira Bluša (Latvija); maira.blusha@inbox.lv 
Ana Bobrikova (Baltarusija) – annab.psychologist@gmail.com
Jelena Bobriščeva (Rusija); e193@mail.ru
Olga Bodrenkova (Baltarusija); doctorvolha@icloud.com
Inga Bogdzevičienė (Lietuva); inga@autodara.lt  

 

Laura Boitmane (Latvija); laura.boitmane@gmail.com 
Helena Brener (Ukraina); helbrener@gmail.com
Žana Brusočkina (Rusija); zhanna_01@bk.ru 
Neonila Brusova (Latvija); penny_nelly@inbox.lv 
Artūras Bružas (Lietuva); bruzasarturas@gmail.com 
Asia Bubnova (Rusija); asburu@yahoo.com 
Julija Bukanova (Rusija); yulia.bukanova@mail.ru  
Marija Burlačenko (Rusija); maria.burlachenko@gmail.com  
Vera Butunas (Ispanija); vbutunas@mac.com 
Anna Chamenia (Baltarusija); a_hamenia@mail.ru 
Natalija Cholina (Rusija); natakholina@yandex.ru 
Diliara Čuikina (Rusija); dichpo@gmail.com 
Irina Dedele (Latvija); irina.dedele@inbox.lv   
Dmitrij Dementjev (Rusija); dim.dem@mail.ru  
Nadežda Denisova (Rusija); denisovanb@rambler.ru 
Liudmila Derjabo (Latvija); ludmilader@inbox.lv 
Liudmila Dijokienė (Latvija); ljudmiladi@gmail.com 
Oksana Dikina (Latvija); oksana.dikina@gmail.com 
Olga Dorina (Rusija); hllg@mail.ru
Svetlana Dremač (Latvija); sdremach@mail.ru  
Jelena Drutis (Ukraina); lenadrutis@gmail.com 
Irina Duk (Baltarusija); irind@icloud.com
Elena Ermakova (Estija); jelena.ermakova@gmail.com
Tatjana Fadejeva (Baltarusija); tbf@tut.by 
Olena Falkovskaja (Vokietija); afalkovski@gmail.com
Aistė Garškaitė (Lietuva); a.garskaite@gmail.com 
Natalja Gerasimova (Rusija); geranu@mail.ru
Jekaterina Golova (Rusija); golovaek@mail.ru 
Andrej Golub (Rusija); psy.golub@gmail.com
Natalja Golubeva (Rusija); lex20071905@rambler.ru  
Rima Gumerova (Rusija); reddakinya108@gmail.com
Sandra Hartmane (Latvija); s.hartmane@gmail.com   
Roman Isidorov (Rusija); r.isidorov@gmail.com  
Olga Jelisejeva (Rusija); olgael0365@gmail.com
Natalija Ivanova (Estija); natali_iv@list.ru 
Jelena Jarceva (Estija); jartseva_e@mail.ru 
Darja Jarema (Lietuva) – darja.pcelinceva@gmail.com
Galina Jarockaja (Estija); galina_j@yahoo.com 
Honorata Jašinskienė (Lietuva); honorata.jasinskiene@gmail.com
Pavel Jeremejev (Rusija); qualar@yandex.ru 
Mark Jermak (Latvija); marks.jermaks@nbox.lv   
Dovilė Jonušienė (Lietuva); d.tamulynaite@gmail.com  
Augustina Joskaudienė (Lietuva); augustajosk@yahoo.com 
Olga Kalašnikova (Rusija); kalashnikovaoe@gmail.com
Konstantin Karakuca (Rusija); karakutsa.k@gmail.com 
Liubov Karpova (Rusija); luba_karpova@mail.ru
Tatjana Karpunkina (Rusija); k_k_p@mail.ru 
Valentina Karpunkina (Rusija): kvk2006@mail.ru 
Daiva Klovienė (Lietuva); kloviene.daivamarija@gmail.com
Kristina Kočiaran (Rusija); balkristina@yandex.ru 
Anna Kogalovskaja (Rusija); askogal@yandex.ru 
Andrej Kolosovcev (Rusija); kolosovtsev@gmail.com
Elina Kondrašova (Rusija); elinanaydenov@mail.ru 
Tatjana Korčagina (Lietuva); svetanna777@mail.ru 
Jelena Kornilova (Rusija); voda71@list.ru 
Viktoras Korobka (Estija); viktor.korobka79@gmail.com   
Natalja Kovalcova (Lietuva); natali-29@inbox.ru  
Vera Krievinia (Latvija); vkrievina@inbox.lv 
Jelena Kruglova (Rusija); klenok25@mail.ru 
Katarina Krumplevskaja (Latvija); krumplevska@outlook.com  
Anna Kuličenko (Rusija); kulichenko.a@list.ru 
Gražina Kuniskienė (Lietuva); sofi7@delfi.lt 
Larisa Kuzminova (Latvija); larisa_iljina@inbox.lv
Uljana Kuznecova (Rusija); 79103498977@yandex.ru 
Jelena Larionova (Rusija); larionova_elena@mail.ru  
Neringa Lašienė (Lietuva); neringa@lasas.lt 
Jekaterina Levina (Rusija); moroschan1@mail.ru  
Laura Liberte (Latvija); l.laura@inbox.lv 
Asta Libikienė (Lietuva); atumaite@delfi.lt 
Irina Lyčak-Kovalionok (Rusija); alisabosse@mail.ru 
Neringa Lošakevičienė (Lietuva) – losakeviciene@gmail.com 
Olesia Lukašova (Latvija); olesja.lukasova@gmail.com  
Irina Mareckaja (Baltarusija); irenmar@rambler.ru  
Olga Marey (Rusija); omarey@mail.ru   
Oksana Meišele (Latvija); tabor@inbox.lv
Ana Mikojan (Rusija); bastet.anna@gmail.com  
Vesta Mintaučkienė (Lietuva); vestati@gmail.com   
Tatjana Mitrofanova (Rusija); t.a.mitrofanova@gmail.com  
Aušra Mockuvienė (Lietuva); ausra.mockuviene@yahoo.com 
Anna Molostova (Rusija); fpc-aspirant@list.ru 
Svetlana Nefedkina (Estija); svetlana.nef@gmail.com 
Margarita Nesterova (Latvija); margarita.nesterova2016@gmail.com
Viktorija Nevedrova (Rusija); v_nevedrova@mail.ru 
Tatjana Nikitina (Lietuva); tatjanadragan@gmail.com 
Jurij Novosiolov (Lietuva); novosiolov@list.ru 
Natalija Orlinkova (Rusija); ornavi@yandex.ru 
Fiodor Osipov (Rusija); ted.75@inbox.ru
Irina Pak (Rusija); wlab@list.ru
 Olga Plešivceva (Rusija); pleshivceva@gmail.com
Olga Parchomenko (Rusija); parkholga@yandex.ru 
Asta Paulikaitė (Lietuva); asta696@gmail.com 
Gabija Petronienė (Lietuva); gabija.petroniene@gmail.com 
Danil Pisanec (Ukraina); dr.pysanets@gmail.com
Diana Podmostko (Prancūzija) – dianacreme@gmail.com  
Igor Popenia (Baltarusija); isp@open.by 
Julija Popova (Rusija); yulia.popova@yahoo.com
Renata Preikšaitė (Lietuva); renata.preiks@gmail.com
Olga Popova (Rusija); popova_olga@mail.ru 
Tatjana Popova (Rusija); elenia2@yandex.ru 
Lijana Pranskevičienė (Lietuva); socdarbas.lijana@gmail.com
Marina Ragulina (Rusija); ragulina@inbox.ru 
Anna Rakickaja (Baltarusija); anelachek@mail.ru
Nadežda Raku (Estija); rnadezda70@gmail.com  
Eva Ratfeldere (Latvija); eva@parsteigumuagentura.lv 
Julija Rautenberga (Latvija); rautenberg@inbox.lv   
Anna Rautkina (Rusija); 2335791@gmail.com 
Jelena Razumova (Rusija); razumovaelena@gmail.com 
Natalija Rediskina (Estija); natalia.rediskina@gmail.com 
Natalija Rešetina (Rusija); beloresh2608@gmail.com
Oksana Romanovskaja (Baltarusija); ok.romanovska@mail.com
Olga Rešetova (Kanada); reshetova_olga@mail.ru 
Olga Revucka-Ismatova (Latvija); olgert79@inbox.lv 
Eleonora Rymarenko (Rusija); Ely777p@yandex.ru 
Jegor Rogožnikov (Rusija); coach2007@mail.ru 
Viktorija Rubina (Estija); vikaru@mail.ru 
Inga Safina (Latvija); ingasafina@inbox.lv 
Irina Salima (Latvija); salima@inbox.lv
Vaida Satkauskaitė-Saldienė (Lietuva); vaida.saldiene@gmail.com
Anna Savickaja (Baltarusija); savanna3102@gmail.com
Kristine Silčonok (Latvija); silconoka.kristine@inbox.lv 
Erikas Siudikas (Lietuva); siudikas@gmail.com 
Jurij Skorikov (Rusija); skorikov_y@mail.ru
Valerij Skripka (Lietuva); bcinrock@gmail.com
Paulius Skruibis (Lietuva); paulius@skruibis.lt
Inga Smirnova (Latvija); farfalla8@inbox.lv 
 Jelena Sokolova (Rusija); sok.elena@mail.ru 
Galina Sokotuščenko (Estija); bezborodko@live.com 
Marina Solobutina (Rusija); solomarina82@mail.ru
Romalda Stasionienė (Lietuva); romaldaa@gmail.com 
Aleksandr Stepančenko (Rusija); a.stepanchenko@bk.ru 
Kristina Stepanova (Rusija); christina.stv@gmail.com 
Larisa Stepanova (Rusija); lstyle@list.ru 
Pavel Stimer (Estija); stimmer.pavel@gmail.com  
Viktor Stoliarov (Estija); stoljarov.viktor@gmail.com 
Ksenija Stulova (Rusija) – ksenia5111@mail.ru 
Saulius Subačius (Lietuva); saulius_subacius@hotmail.com     
Liudmila Suchockaja (Lenkija); l.suchocka@yahoo.pl
Marina Suldina (Rusija); s-tg@mail.ru
 Jelena Šumskaja (Baltarusija); helena.shums73@gmail.com
Ilona Šargova (Latvija); shargilona@gmail.com   
Saulė Šeškutė (Lietuva); saule.seskute@go.kauko.lt 
Olga Šubik (Rusija); psy-box@bk.ru 
Stanislav Tarasov (Rusija); statar56@gmail.com 
Marika Ter-Saakova (Rusija); cammonn@yandex.ru 
 Eva Vaitelė (Lietuva); eva@ironge.lt
Jelena Tkač (Rusija); elenat3004@mail.ru 
Anastasija Turčaninova (Rusija); nasturr@mail.ru 
Ramunė Urbonavičienė (Lietuva); ramune.urbo@gmail.com 
Milda Urbonienė (Lietuva); milda.urboniene@gmail.com
Richards Valands (Latvija); gads40@inbox.lv 
Julija Vermeničiova (Kirgizija); juliyabar@yandex.ru 
Tatjana Vilimė (Lietuva); tatjana.vilime@gmail.com
Kristina Zabeliauskienė (Lietuva); kristina.zabeliauskiene@gmail.com
Oksana Voitechovič (Lietuva); oksanavoitechovic@gmail.com
Jekaterina Volkova (Rusija); k-terapevt@mail.ru 
Ilja Vorožeikin (Rusija); vorozheikin@yandex.ru 
Igor Vos (Estija); igorvoss@mail.ru 
Tatjana Zacharcova (Rusija); zaharcova@mail.ru
Sergej Zacharenko (Rusija); dapooh@yandex.ru 
Marina Zagornaja (Rusija); psi-help.kolomna@mail.ru
Jelena Zaporožec (Rusija); metabrush@yandex.ru
Olga Zelenkevič (Rusija); beelynxie@inbox.ru  
Jurgita Žalgirytė-Skurdenienė (Lietuva); jurgita.zalgiryte@gmail.c