Anual International Conference on Existential Psychotherapy in Birštonas (Lithuania) will be held in 2019 September 11-14.
Birštonas, September 11-12, 2019
Theoretical-practical seminar by Prof. TOMAS FUCHS (Germany)
PHENOMENOLOGY AND PSYCHOPATHOLOGY OF BODY, SELF, AND TIME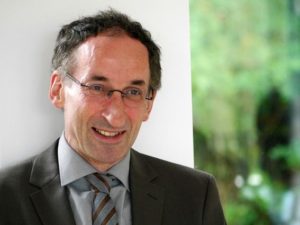 Prof. Tomas Fuchs is psychiatrist and philosopher, one of the most original representatives of the modern existential phenomenological perspective in psychiatry and psychotherapy, a prominent researcher and developer of the tradition and ideas of the famous German existential philosopher Karl Jaspers. He is Professor of Psychiatry and Psychotherapy at Heidelberg University and director of the University Psychiatric Clinic and serves as chairman of the German Society for Phenomenological Anthropology, Psychiatry and Psychotherapy. Prof. Tomas Fuchs has published well-known works on phenomenology of body, temporality, intersubjectivity, different forms of psychopathology.
The language of the seminar will be English along with translation to Russian.
Birštonas, September 13, 2019, 11:00 – 12:30
The Conference of the members of EEAET
Birštonas, September 13-14, 2019
Theoretical-practical seminar by Prof. SIMON DU PLOCK (UK)
RESEARCH IN PSYCHOTHERAPY: EXISTENTIAL PHENOMENOLOGICAL PERSPECTIVE
Prof. Simon du Plock is one of prominent representatives of existential phenomenological therapy, Dean of Post-Graduate and Doctoral Studies at Metanoia Institute in London, the long-term editor of the main existential therapy journal Existential Analysis, the Honorary Member of the East European Association for Existential Therapy. He has edited two unique collections of existential therapy case studies and is famous for developments in theory and practice of existential phenomenological supervision, in recent years actively working in the field of research of the process of existential therapy and supervision.
The language of the seminar will be English along with translation to Russian.
Participation fees:
(Association members – Non-members)
Before July 1 / Before September 10 / Before the seminar
Both seminars €210/€250 – €240/€280 – €270/€310
T.Fuchs €160/€200 – €190/€230 – €220/€260
S. du Plock €80/€120 – €110/€150 – €140/€180
The fee may be paid in cash to the members of the Board of the EEAET or by wire transfer to the account of the EEAET No. LT177044060001530840 at the SEB bank.
Please send your applications (only along with the appropriate participation fee) to: birutej@gmail.com or rimask@hepi.lt .